EXPLORE
The Dictionary
We will investigate the concept of a "dictionary" in the broadest sense. It can make use of any kind of media, including interactive, performative, printed, projected, spatial explorations. A few examples:
Printed
The Voynich Manuscript
BBC Article | High-res Scans, Yale University Library
Codex Seraphinianus
Article in WIRED magazine
All pages of the codex on facebook
Interactive
THE GUARDIAN – The seven digital deadly sins
Performance
Oskar Schlemmer – The Triad Ballet
Article on OpenCulture
Video Documentation on Youtube (Remake 1970)
Spatial/Objects
Dan and Lia Perjovschi
Economy and Collection of Care in Transition
Fischli and Weiss
History of the World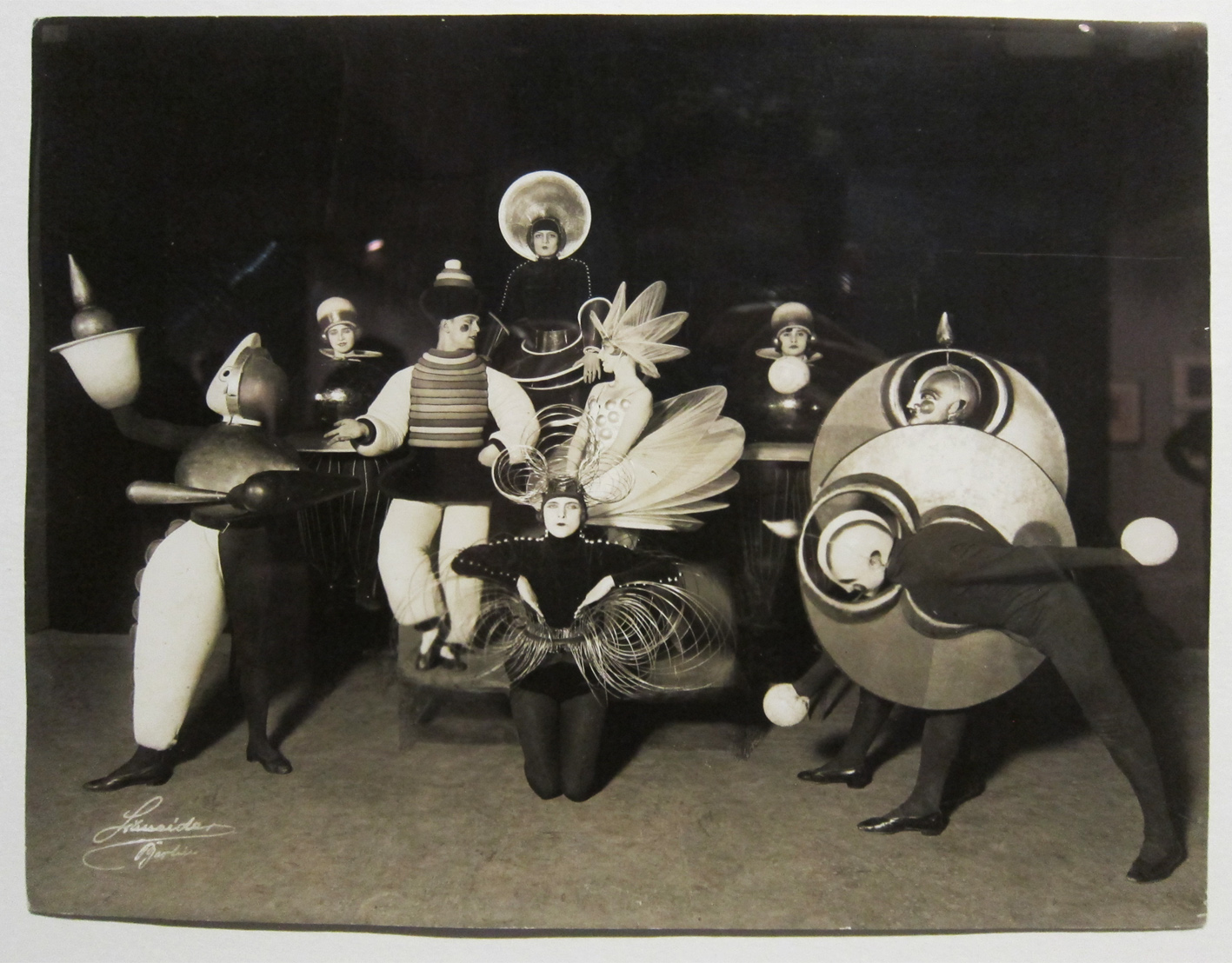 Oskar Schlemmer: Das Triadische Ballett
"The idea of presenting human beings on stage as adaptations of machines (as in Schlemmer's Triadic Ballet) soon encountered the more radical concept of a quasi-mechanical stage on which there are only forms, colours, light, sound and movement (as in Kurt Schmidt's Mechanical Ballet from 1923)."
Documentation on Penccil
PREPARE
1 — The objective of the dictionary project is to compare the taxonomy of music and design. In some cases we use the same terminology for similar things in other cases vocabulary might point into opposing directions. The dictionary should be a framework that can be filled with a variety of terms.
2 — In a first step, your group creates a way to experience one term in both disciplines. You should design a prototype and mockups to present this idea to the class.
3 — Once your group decided about the final way to deliver this experience you should think about 2 other terms that could be experienced in the same way.
4 — Examples: If you design a game for your first term, you could think about two more levels of the game for two additional words. If you design a magazine for the first term, you could think about two more issues exploring two additional terms.
5 — The dictionary can be interactive, performative, printed, projected, spatial, …
Next week each student has to pitch an idea for a dictionary. You can use a single visual or sound but are limited to two minutes. The idea of the pitch is to find collaborators.